It's important to review and manage your school's network security. Teachers and students use the internet to connect with each other, share information, and learn. It can be hard to know what levels of access to set, and what rules and restrictions to put in place. But protecting your network isn't an option, it's a necessity. We've put together a guide to help you understand how you can keep your school network safe.
You need to think about what systems in your network are most important, and make sure you're protecting them effectively. These systems are often the ones that contain critical information, like:
confidential data about students and staff, or

financial information.
It may include your administration, building management, phone, and security systems.
This guide shows what a secure school network looks like. The actions we recommend in it are based on:
incidents that have been reported to us, and

the challenges we've heard schools face.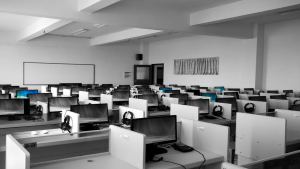 ---
Please use the form below to request a quote. After submitting your request, a representative will respond to you within 24 hours with your pricing and additional information we may need to make your purchase.
---
If you have any additional questions or would like to receive a quote over the phone, please call us: (01) 846 4200
---