FULLY MANAGED BUSINESS IT SUPPORT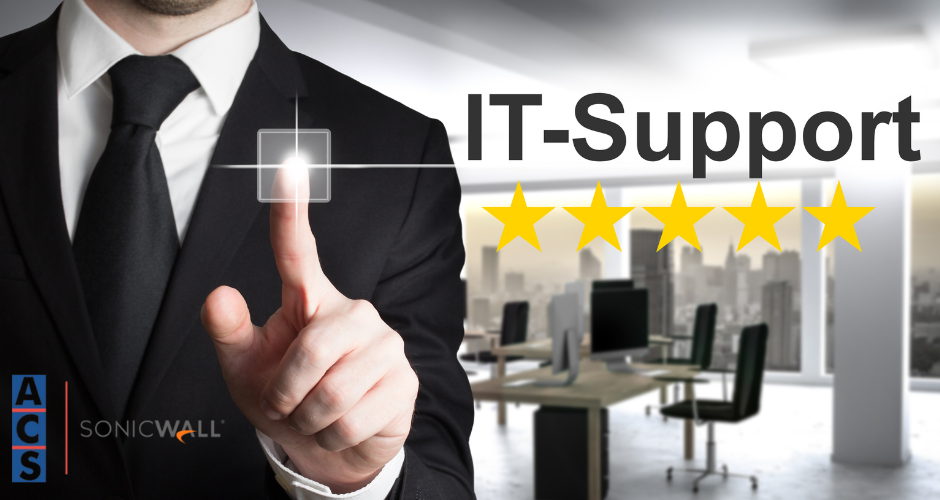 Is your current Ireland-based IT support firm unresponsive, causing unexpected and unwanted downtime? Does it fail to deliver on deadlines, creating more follow-up and work for you?
With ACS IT consulting services and support, you can expect a proactive team that will align your IT strategy for business growth. We're the Dublin IT provider committed to delivering around-the-clock support,
At ACS, we manage your network and provide effective security solutions so that your business data is backed up and secure. Instead of waiting for problems to occur on your network, we simply prevent them from happening in the first place. Our support team can highlight and eliminate potential hardware/software issues before they cause downtime, saving your business both time and money.
We use a suite of tools from the very best providers to manage your IT including
IT Remote Support
Remote support is a fast way to solve any IT problem. Using the latest in industry software, we log into your system remotely and can identify software issues straight away and without the need for us to visit. It is faster and more efficient than waiting for a technician to arrive; and can often resolve the issue immediately.
Telephone Support
In order to cater for our customers needs, we provide a telephone support service from 9.00 – 5.30 Monday to Friday. Telephone support is typically the easiest way to solve your problems. Our technicians can talk you through any issue and help you find the solution easily and without delay.
On-Site Support
If a problem cannot be resolved by using remote support, or through the telephone, we can send out a technician to help resolve your IT issues. Due to our relationships with our hardware and software suppliers, we can source replacement parts and modules promptly and for almost all makes and models.