Ubiquiti – Cloud Key Gen2 Plus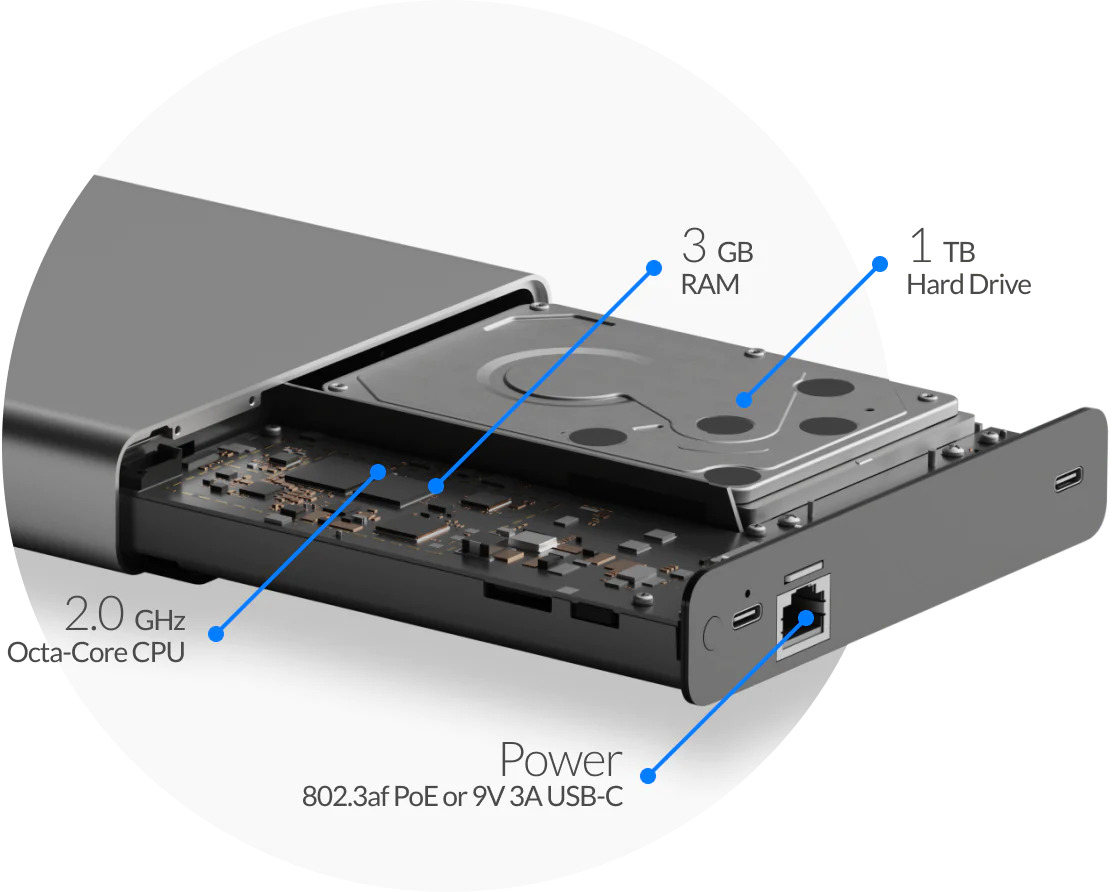 The Cloud Key Plus (UCK G2 Plus) is a compact, powerful UniFi OS Console with pre-installed UniFi Network and Protect applications and an upgradeable, 1 terabyte (TB) hard disk drive (HDD).
For Latest Prices, Call: (01) 846 4200
Features:
Compatible with the free UniFi Network and Protect applications
Simple, Bluetooth-powered console setup via the Network and Protect mobile apps
Powered by PoE or QC 2.0 USB-C
Pre-installed 2.5″, 1 TB hard drive that can be upgraded to 5 TB
Front panel display that helps you to review UniFi system details at a glance
Allows you to easily scale your deployment by connecting additional UniFi devices
Full UniFi OS Integration
Run current and future UniFi OS applications from a single, intuitive interface
Remotely access your network from anywhere with the UniFi OS Portal
Tailor user, role, and group-level network use with a robust slate of management features
Manage your UniFi devices simultaneously with the new multi-application UCK G2 Plus. Designed for easy deployment, the UCK G2 Plus can be quickly configured with UniFi's Protect and Network mobile apps. Review real-time network and device insights concisely presented on the console's front panel display. Enhance your camera security and recording retention with the included 1 TB HDD, or easily upgrade to a compatible 5 TB model for longer storage retention.
Contact ACS for Business Computer Network Set Up.
Growing and expanding your small business is exciting, but does present many challenges. Computer networks are complex to design and set up, and our team has the experience and knowledge to build the right one for you.
ACS Dublin – 01 846 4200
Local stock Ireland