This critical document, required by all insurance companies once written can be attached to each employee record. Ensuring your company will never be lacking when it comes to safety legislation.
Review and edit your safety statement directly from within Payroll Software.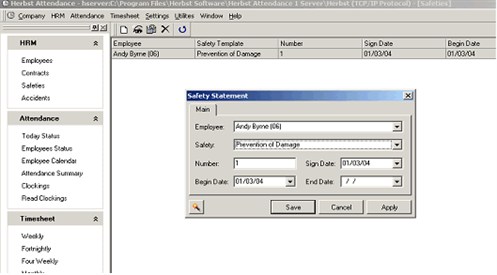 Click here to return to the Payroll Software page
---
Call Ronan, Paul or Wil on 01-8464200 for more information about Safety Statement and Payroll Software.

E-mail us at: sales@acs.ie
---